Glückskind® as Charm in 5 versions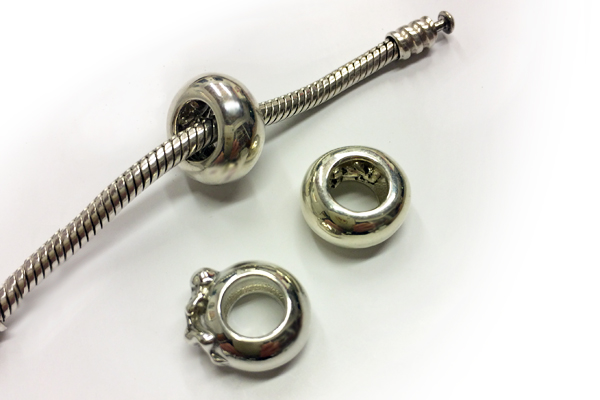 You´re collecting charms? You want to have your Glueckskind® with you all the time? Here you are: Your Glueckskind® charm will look like this.
You like to have a Glueckskind® as a present but don´t know the ringsize? Maybe Glueckskind® charm my be a good idea.
Glueckskind charm to be carried on a necklace or a wristband.
Charm Sam the baby at the outside, proud and lucky, visible for everybody
Charm Double Sam – two babies at the outside, proud lucky and visible for everybody.
Charm Tripple Sam – you never have enough babies.
Charm Jamie, the baby at the inside, secure and hidden.
Charm Double Jamie, two babies at the inside, secure and hidden.
Fits on most of the popular collectors bands.
Have fun, happy endowing maybe to you, maybe to someone beloved.
Dimensions:
Depending on the number of babies the outer diameter is approx. 12 to 16 mm,
the inner one is approx. 4 bis 6 mm. They are approx. 6mm thick.